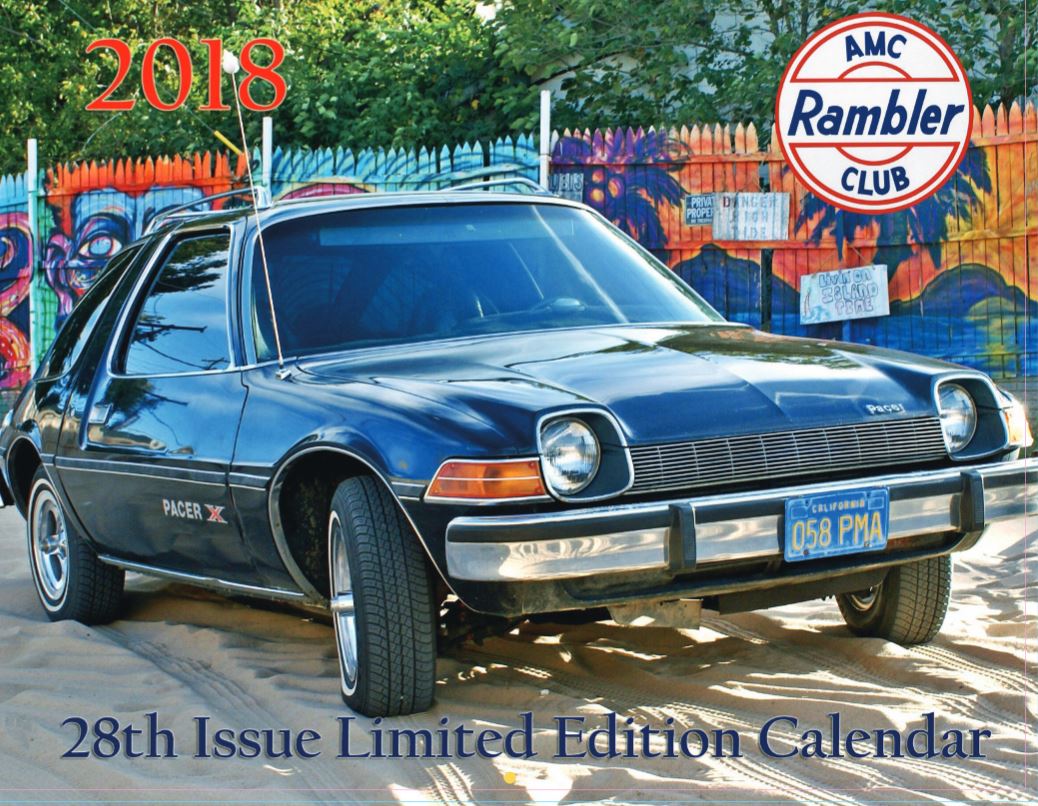 Twelve months of full color original restored American Motors Corporation
automobiles of the 50s', 60's, 70's and 80s. Each page of this limited edition calendar is printed on high quality paper stock and then varnished for a great glossy finish. Each month features a different classic AMC.
Click here
to order.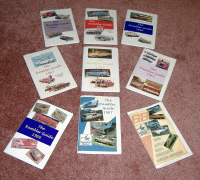 Rambler Guides
Rambler Guides are a one-stop, 34-page, full-color handbook to supply facts that you need to know about your Rambler! Available for individual years from 1958 to 1970, these guides cover all models for each year, and are packed with information. For more information, pictures and an order form,
click here.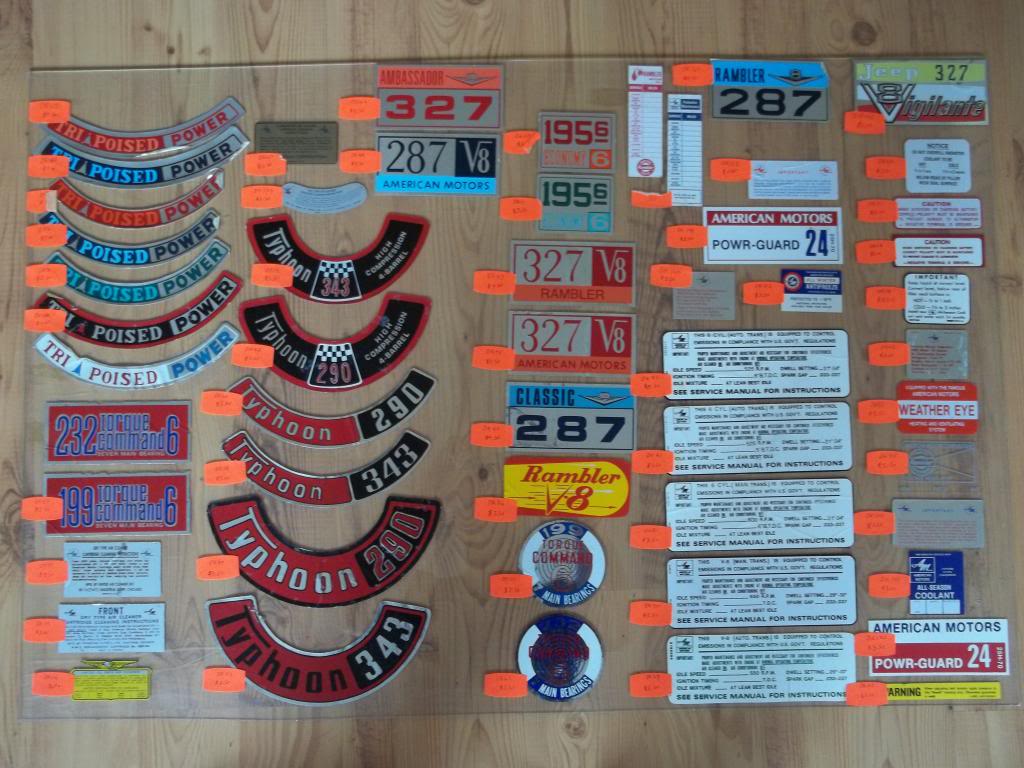 AMC/ Rambler Stickers are available thru our club store. To see the full line,
click here
. For more information, or to order contact the club store chairman (Marc Montoni) at
Rambler@AMCRC.com
.

Printfection has discontinued the AMCRC line of AMC / Rambler wear. We are working to bring you new items. Check back here in Jan. 2016.


Printfection has discontinued the AMCRC line of AMC / Rambler Novelty Items. We are working to bring you new items. Check back here in Jan. 2016






AMC Logo night light. This hand made night light features real stained glass and lead insert. Light bulb is included. If you need a night light, don't you really want AMC?

Price includes shipping

. Sorry, due to the cost of international shipping, we can only offer this item to residents of the US and Canada.


AMCRC

Members

Price $20.00

Non-Members

Price $23.00





Road sign Wine Charms. Next time you have freinds over, impress them with your hand made wine charms. Set of 4 charms as seen above. Members price $15.00, non members price $16.00. Price includes shipping

.

Sorry, due to the cost of international shipping, we can only offer this item to residents of the US and Canada.



AMCRC

Members

Price $15.00

Rambler Wine Charms. Next time you have freinds over, impress them with your hand made Rambler wine charms. Set of 4 charms as seen above. Members price $12.00, non- members price $13.00. Price includes shipping

.

Sorry, due to the cost of international shipping, we can only offer this item to residents of the US and Canada.



AMCRC

Members

Price $12.00

AMC Rambler Wine Charms. Next time you have freinds over, impress them with your hand made AMC Rambler wine charms. Set of 4 charms as seen above. Members price $15.00, non members price $16.00. Price includes shipping

.

Sorry, due to the cost of international shipping, we can only offer this item to residents of the US and Canada.


AMCRC

Members

Price $15.00


Non-Members

Price $16.00






Classic Car and Truck Wine Charms. Next time you have freinds over, impress them with your hand made wine charms. Set of 4 charms as seen above. Members price $15.00, non members price $16.00. Price includes shipping

.

Sorry, due to the cost of international shipping, we can only offer this item to residents of the US and Canada.





AMCRC

Members

Price $15.00

Non-Members

Price $16.00










AMC Rambler Club logo sticker. Staic cling makes it easily removable. Sticks to inside of window. Buy one for your 2nd Rambler. Available to members only for $1.50. Price includes shipping

.


AMCRC

Members

Price $1.50