2004 AMCRC National/4 Season Rambler's Cruise Night
By Brad Busque
Photos by Rebecca Malarkey
Karen Fierro and Gary Showers set up the evening cruise, and a dandy cruise it was. The group headed out at 5:30 sharp for the Hebert's Candy Mansion. My wife and I were running a couple of minutes late and missed the departure of the cruise looking for our daughter. We found my daughter and were getting ready to head out when Frank Wrenick appeared about 5:33 and asked, "where are they lining up for the cruise?" We pointed to the exit of the Host Hotel where the last of the Ramblers were rounding the corner. "Oh" Frank said, "you guys are prompt." We grabbed Frank, packed him in my Ambassador, and hurried to catch the pack.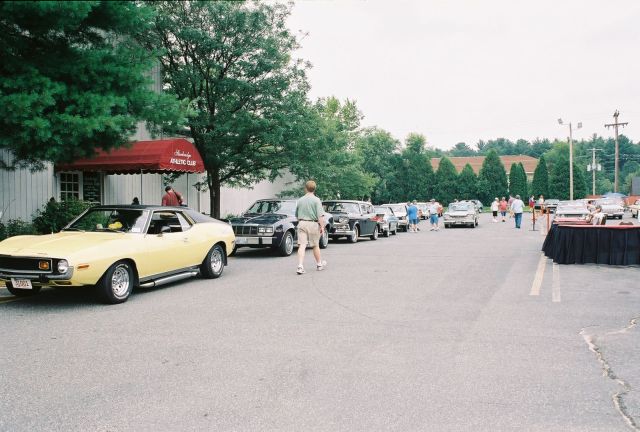 It's 5:25 and some 60 AMC's are ready to head to the Hebert's Candies
Some 60 plus Rambler's, AMC's and Nash's lined up and cruised the streets of Sturbridge to the Candy Mansion. There was a very large grassy field available for the cars to park across the street from the mansion. The AMC cars filled more than ¾ of the area. When we arrived Bob Bobsworth was on the scene playing 60's and 70's music, along with Uncle Jay who was cooking up some good BBQ. Because of the large turn out a very long line formed at Uncle Jay's, but that was alright, it gave everyone a chance to talk while waiting for their food and joke. That's right joke, turns out not only does Uncle Jay cook up a mean chili, he also has a great personality. He really worked the crowd, and everyone seemed to enjoy him. Hebert's had a nice picnic area set up with tables and chairs to eat on. Once dinner was finished it was off to Hebert's to make a Sundae, or to buy some of their yummy chocolates and candy, or better yet both. Everyone seemed to have a good time, and Hebert's must have liked us too. The 4 Season's have been invited back next year for a cruise during their 7th annual Rambler Regional!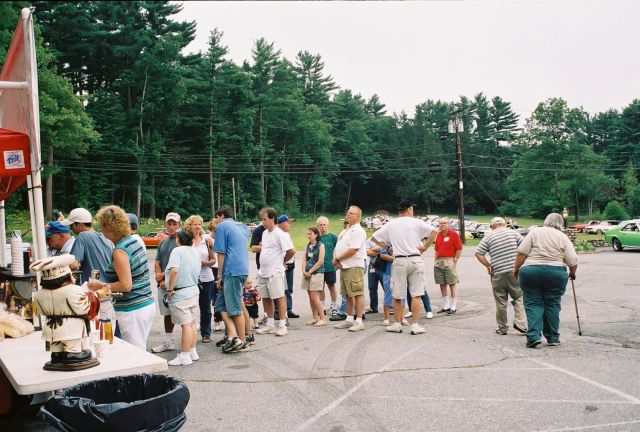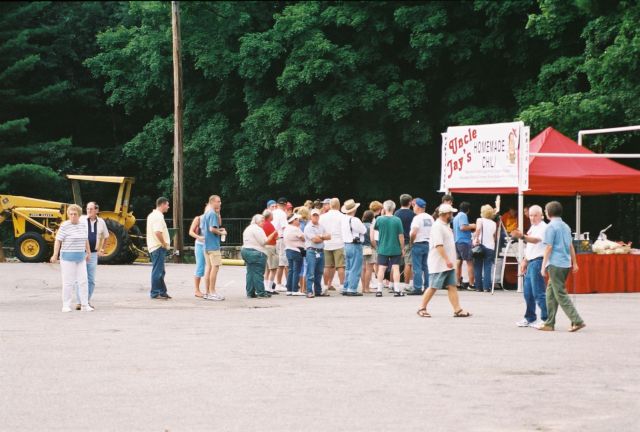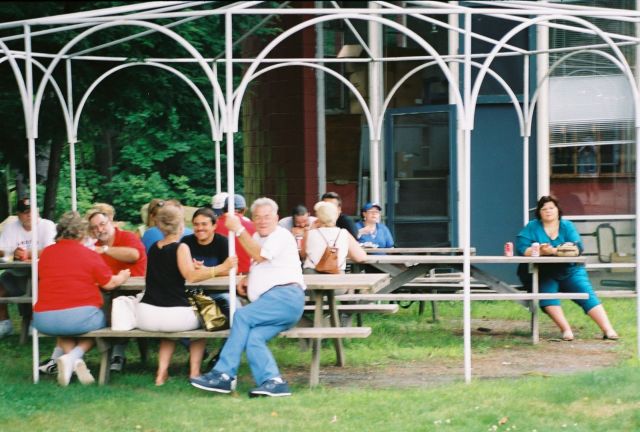 After getting our fill of food we wandered around, looked at the cars, and chatted with the owners. Before long, it was 9:00, time to head back and get ready for the "Really Big Shoe" as Ed Sullivan would say.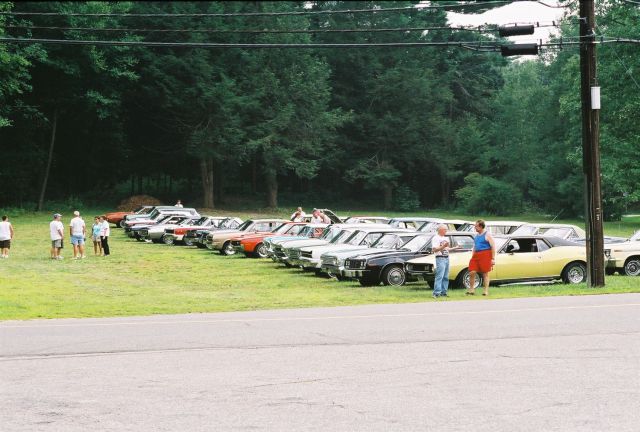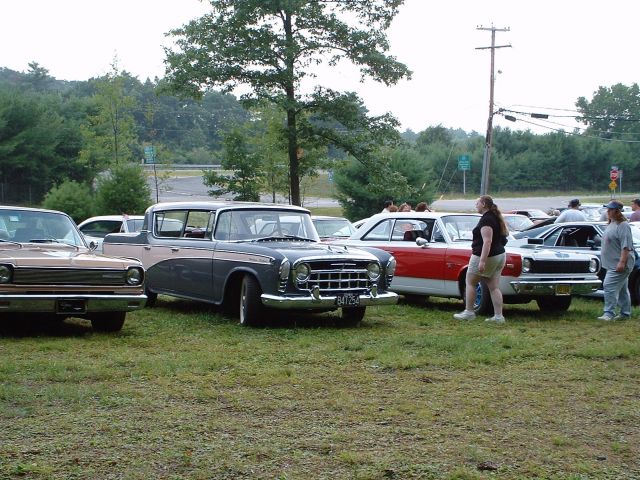 The above story is part of the full show report that appears in the fall edition of the AMCRC Rambler Reader, the club newsletter. For the full show report, please check the Rambler Reader.