For Classic 1st place go to Best In Show.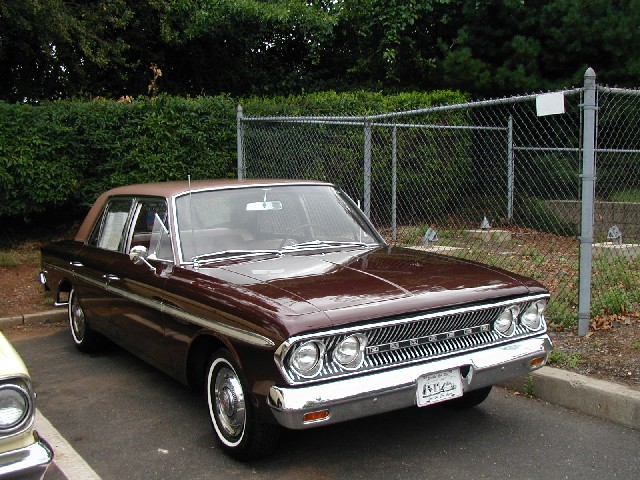 2nd Place in the Classic Class was this beautiful 63 owned by Perry Aleski.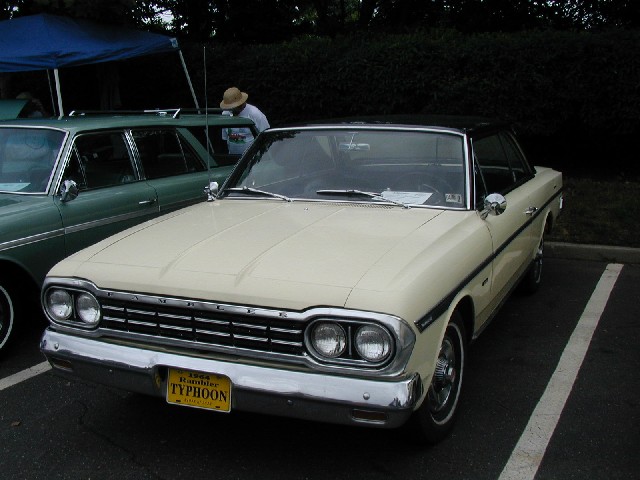 This was the lone Typhoon at the show.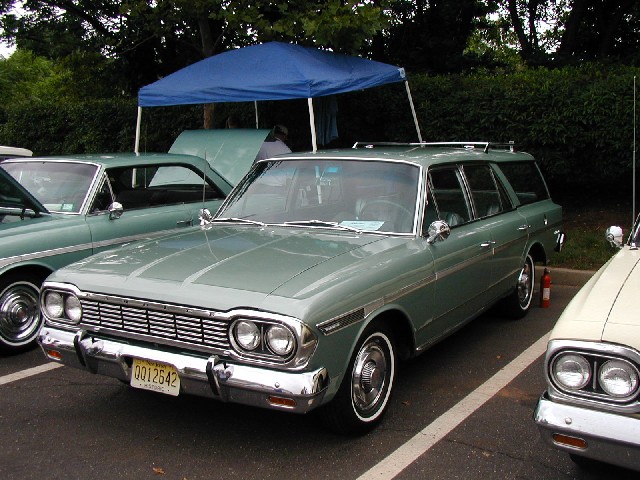 When you look up AMC Rambler in the dictionary you'll find a picture of a Classic Stationwagon.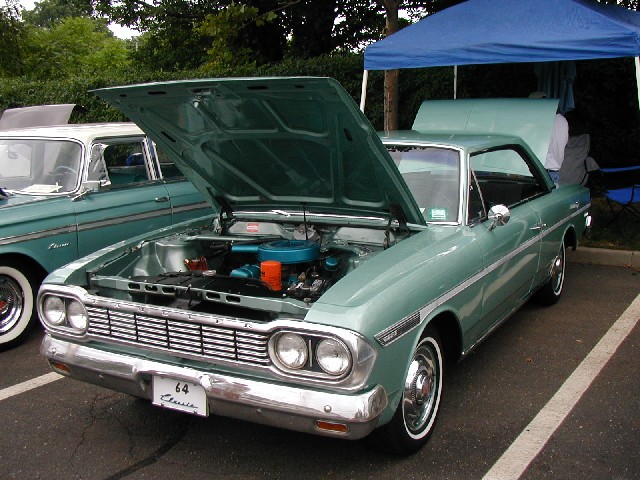 If you don't like the 64 in the wagon, how about a sporty hardtop?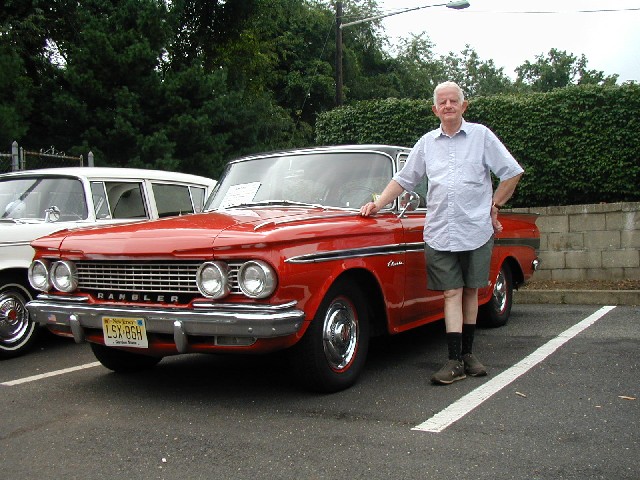 Some people like the old style 58-62 boxy Rambler Classic's best. This one is a 61.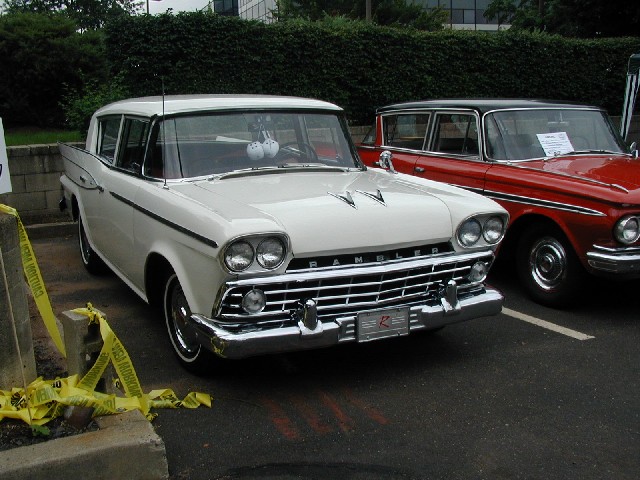 Personally I like the fins of the 58-59 Rambler's.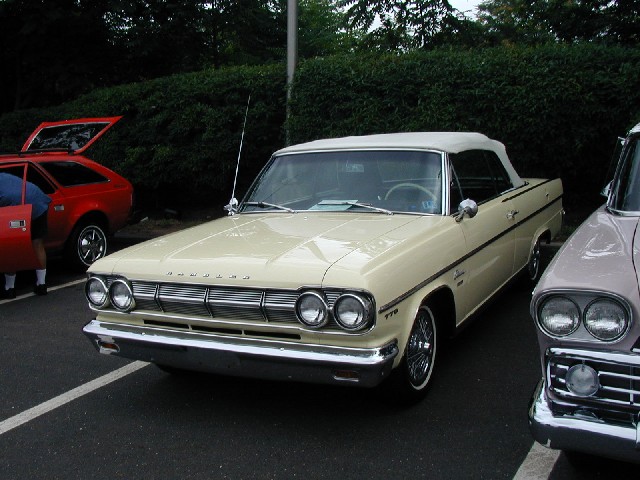 But my soft spot is for a 65-66 Classic rag top.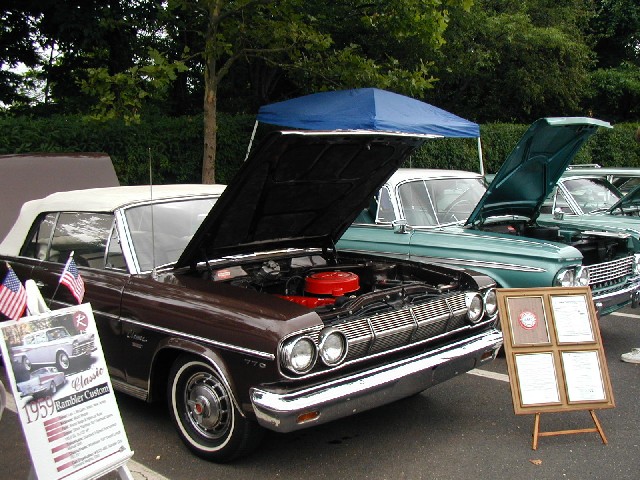 This is the 3rd place 65 Rambler Classic of Clair Young.
Onto:
Cruise Night
Ambassador Class
American Class
AMC Class
AMX Class
Best in Show
Javelin Class
Marlin Class
Metro Class
Nash Class
Rebel/Matador Class
Banquet