At about 5:30 Aug 8th, a Friday night AMCs of all models and years started to line up for the Cruise to Somerset. It was a beautiful sight. Over twenty AMCs and another ten Non AMCs participated in what has become a popular AMCRC Meet tradition: "The Classic Cruisers Night in Somerville". Its safe to say a good time was had by all.
AMCRC would like to thank the Classic Cruisers Car Club for inviting us out Friday night and making everyone feel welcome. They also did a great job finding all the Ramblers a place to park. What a great club, if you guys had Ramblers you'd be perfect. Well actually I just informed that Steve Szymanski of the Classic Cruisers owns a 1970 AMC Javelin SST, Bittersweet Orange, and a 1969 AMX, also Bittersweet Orange, so I guess this makes Steve perfect.
If your ever in or around Somerville on a Friday night stop by and see the show this club puts on. It's a great big car party, and your sure to have a great time.
Now onto some scenes from the 2003 AMCRC National Cruise in conjunction with the Classic Cruisers cruise night.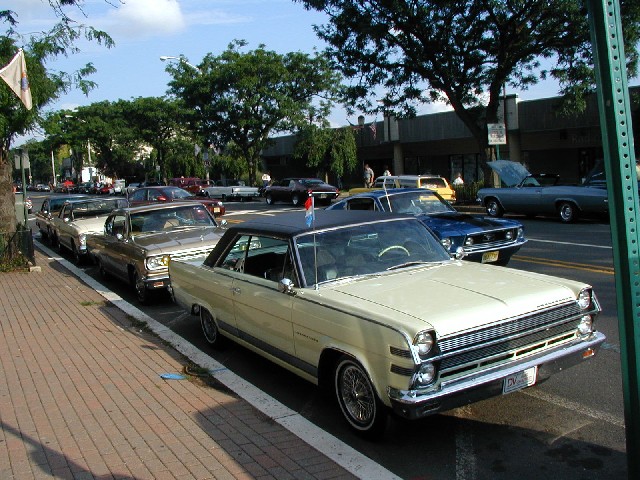 Four Ramblers in a row line the streets of Somerville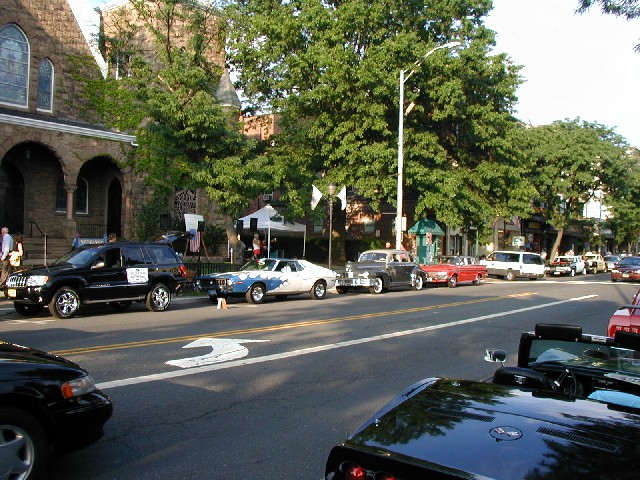 A Javelin, Nash and Classic in front of the DJ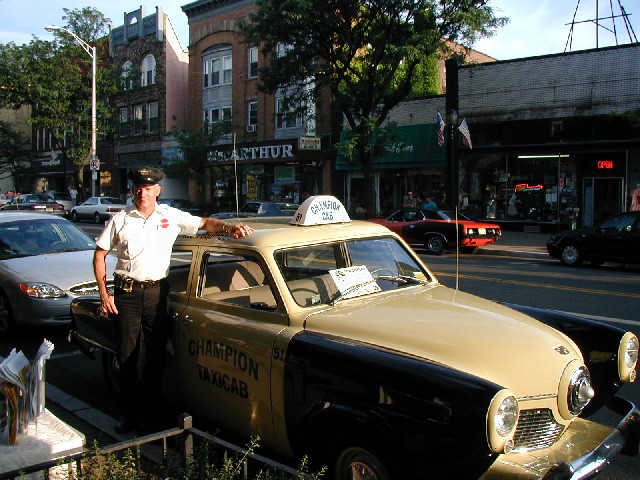 Not a Rambler, but a really cool picture. To the AMCRC National please.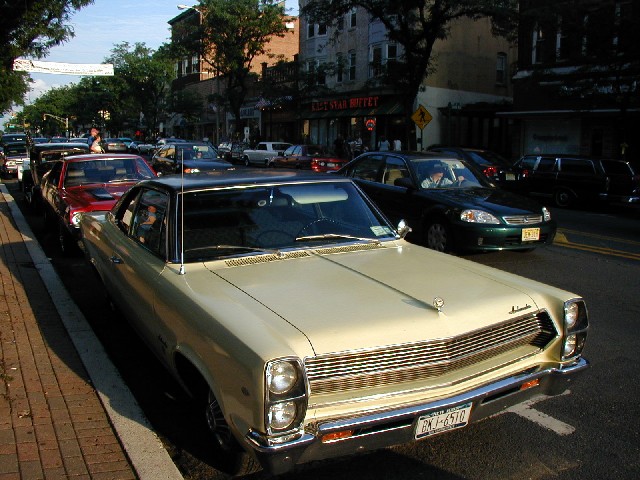 Dave William's 67 Ambassador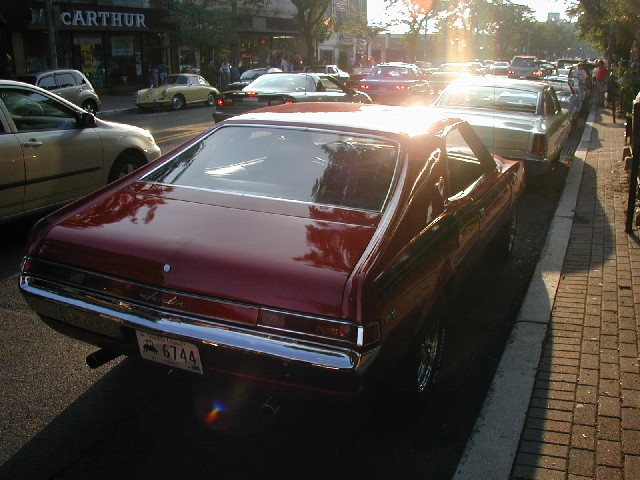 Every place you went you heard "wow, look at all the Ramblers."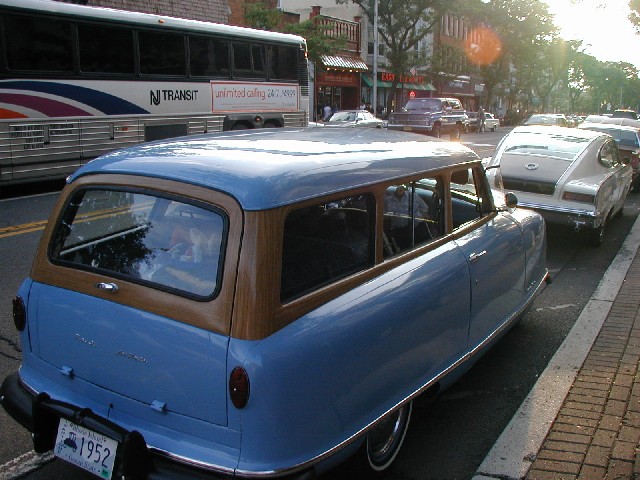 Billy Vota's Nash Rambler went on to take 3rd in the Nash Class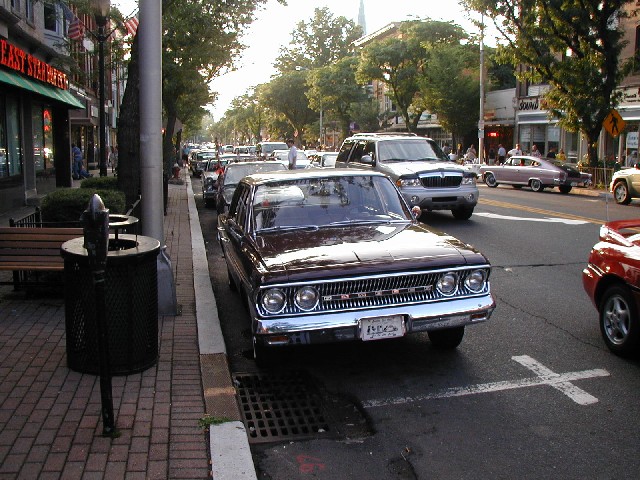 A Beautiful 63 Classic. Note Joe Howard's Marlin in the background.


Onto:
AMC Class
American Class
Ambassador Class
AMX Class
Best in Show
Classic Class
Javelin Class
Marlin Class
Metro Class
Nash Class
Rebel/Matador Class
Banquet