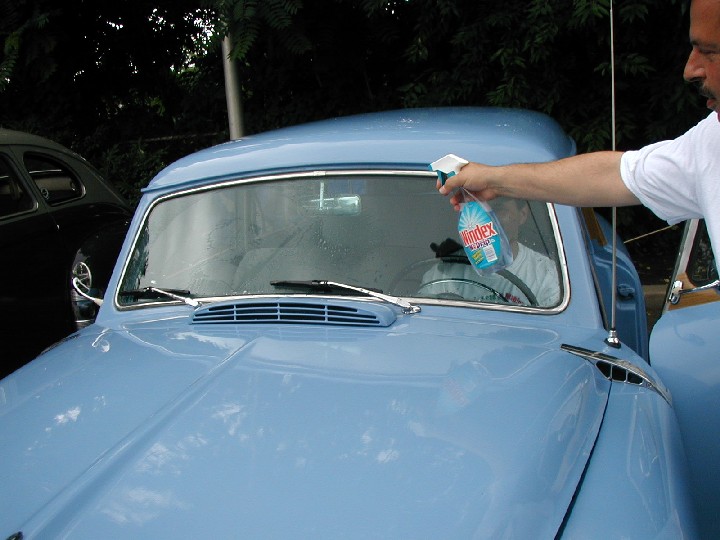 1st Place in the vacume wiper contest went to Billy Vota's Nash Rambler.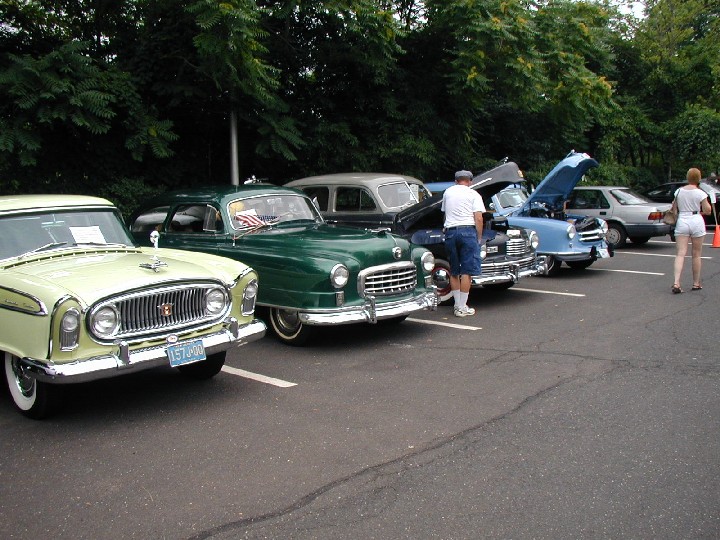 I don't seem to have apicture of the 1st palce Nash. It is the 1946 Slipstream of LaVan Johnson that can be seen in this photo of Nash row. It is the two tone gery car with the hood open. Sorry about the picture.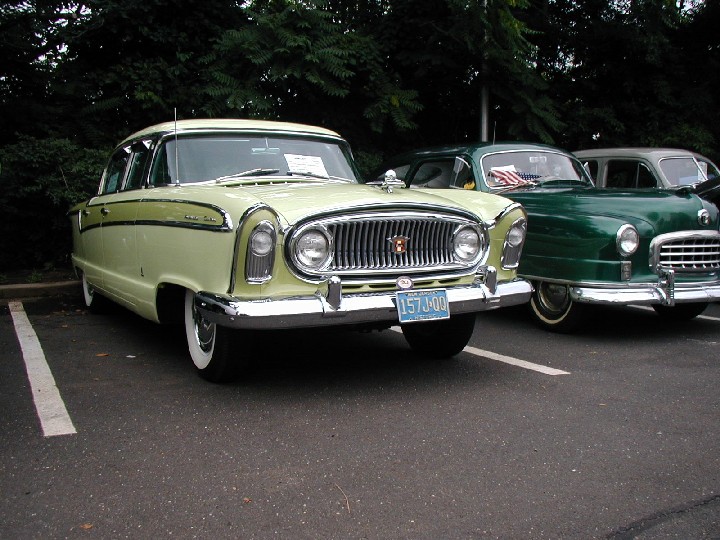 2nd place 1956 Nash Ambassador of Ron Doviak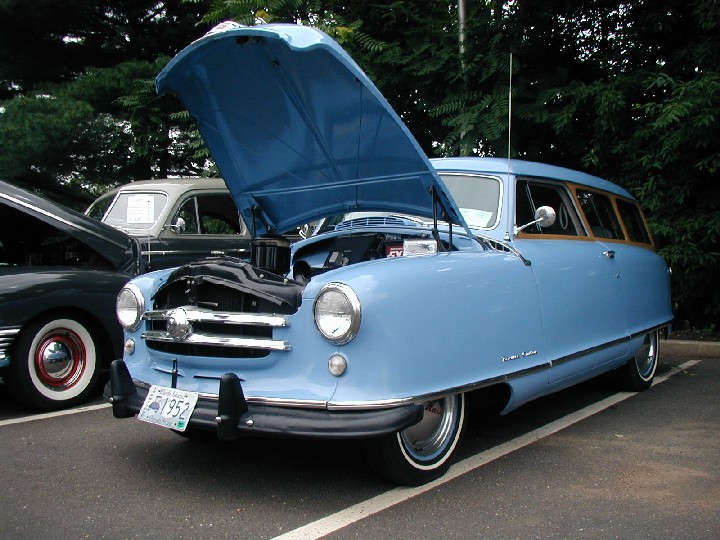 3rd place Nash Rambler of Bill Votta.
Onto:
Cruise Night
American Class
Ambassador Class
AMC Class
AMX Class
Best in Show
Classic Class
Javelin Class
Marlin Class
Metro Class
Rebel/Matador Class
Banquet